Artwork creating process video
Completely unique artwork

All our artworks are made especially for you, so they make the perfect, unique gift for family, pet owners and others.

Real paints and materials

Our art products are created by unique painting machine. Simply upload a photo and we'll create a beautiful piece of art.

Outstanding Quality Gifts

Our paintings are created with special care and love to the highest specifications; we make things you'll love, that'll last.

Accent in your interior

The painting will be the first to catch the eye as you enter the room.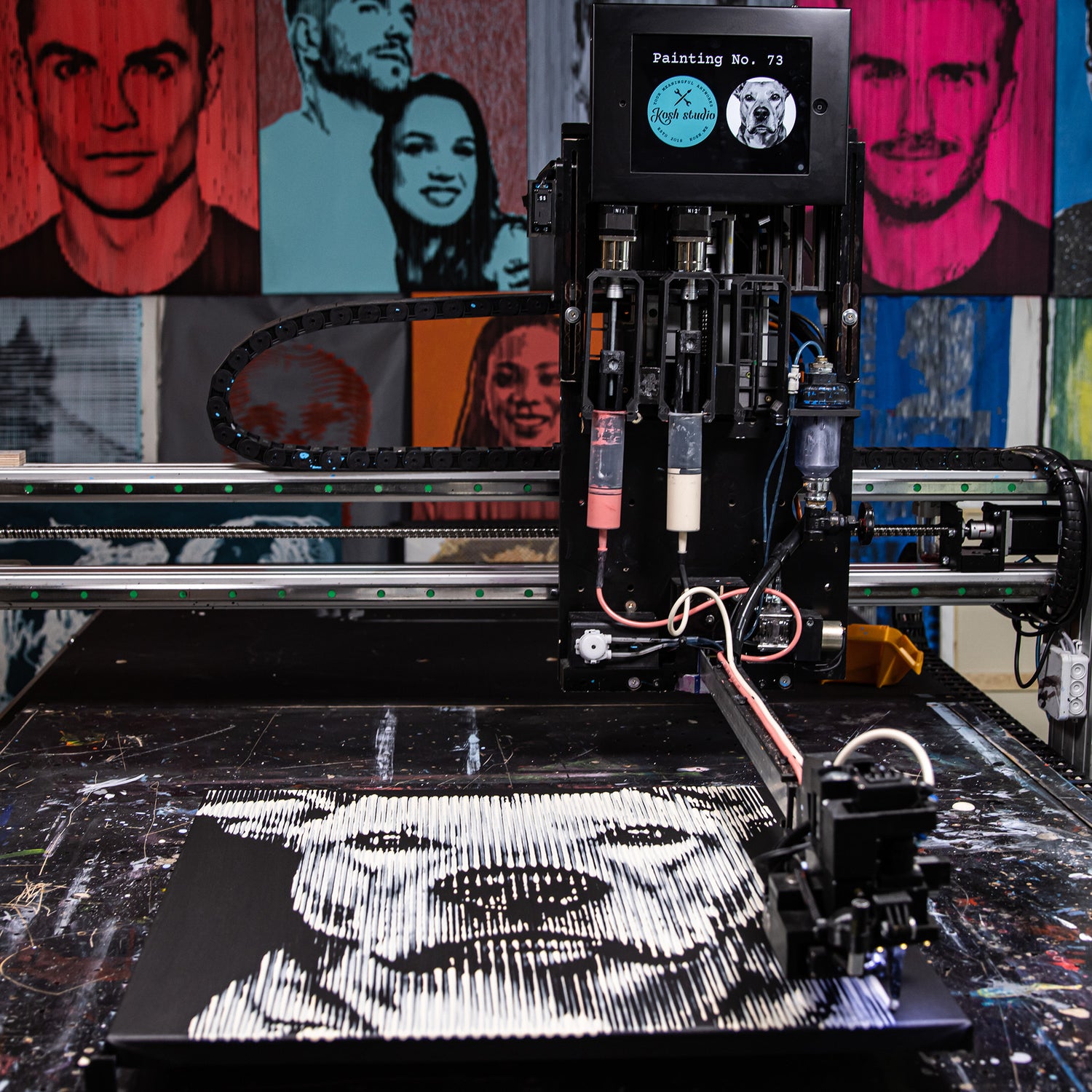 What is a painting machine?
The painting machine is a unique creation that was created by Davids Mitrevics. It is a combination of robotics and classical painting techniques. It uses custom made code and classic acrylic paints, brushes to create painting from your photo. 
Learn more